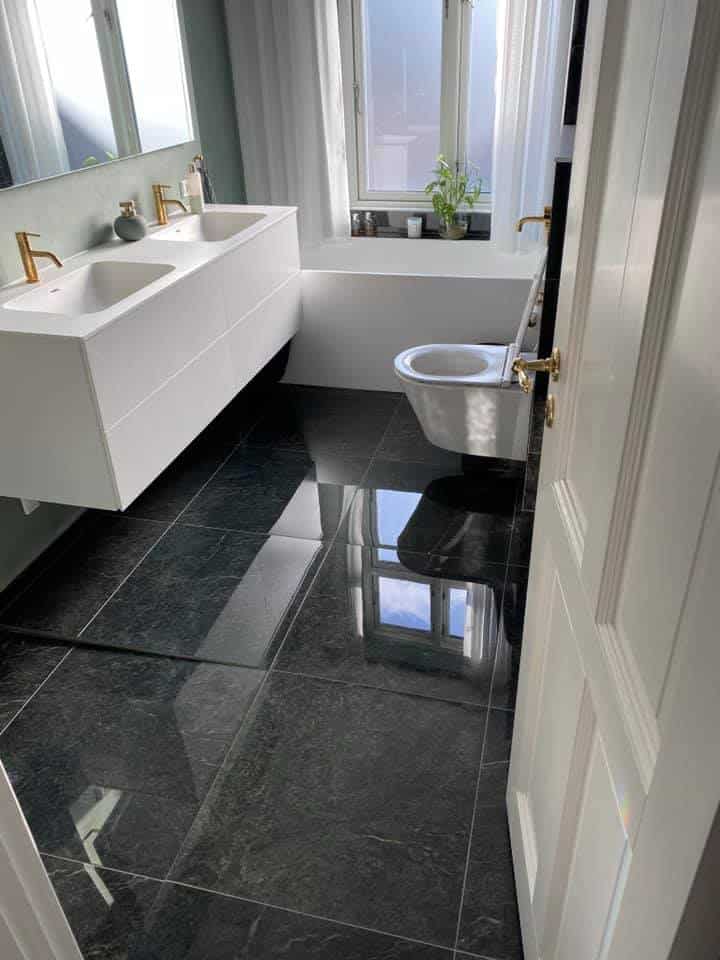 We create amazing bathrooms
We have been building beautiful bathrooms throughout Denmark for over 20 years. With a real focus on customer satisfaction, Nyt Bade Vaerelse is amongst the most highly recommended bathroom renovation companies in Denmark.
Over these past 20 years our team has worked on numerous bathroom renovations for home owners and commercial clients. We take pride in our attention to detail on every bathroom renovation project that we undertake. It's very important to us that our clients are listened to throughout every step of the process so that we can deliver the perfect bathroom on completion.
If you're interested in having a bathroom renovated to the highest standards by a company you can trust, contact us today!
Would you like a free consultation?
What Customers Are saying
I was afraid the apartment would turn into a garbage dump and the noise would annoy neighbours because I wanted to tear down the partition. But it ended up being finished in one day - and they took out the trash. Very satisfied.
After the renovation, the bathroom looked twice as big. Everything went according to plan. I recommend you to everyone.
Now I spend twice as much time in bathroom because it is simply the best place in my apartment.
The guys did it both nicely and thoughtfully, which is important to me. They knew all the rules around wet rooms, which was fine too. THANKS.
They helped me move the bathroom door and replaced the closets with new fitted wardrobes. It has become very modern and beautiful.
Really good work. I am very satisfied. Especially because I was a little awkward and changed the plan 3 times. But now everything is in place and I have had all my wishes fulfilled.
We wanted to get a window in the roof. We got it. At the same time, we also got new tiles. The process was fast and we are happy.
We were busy because my boyfriend was about to give birth. They had to stick to the plan! And they did. The bathroom was finished 3 days ahead of schedule. Everything is as it should be. No errors. We are happy.